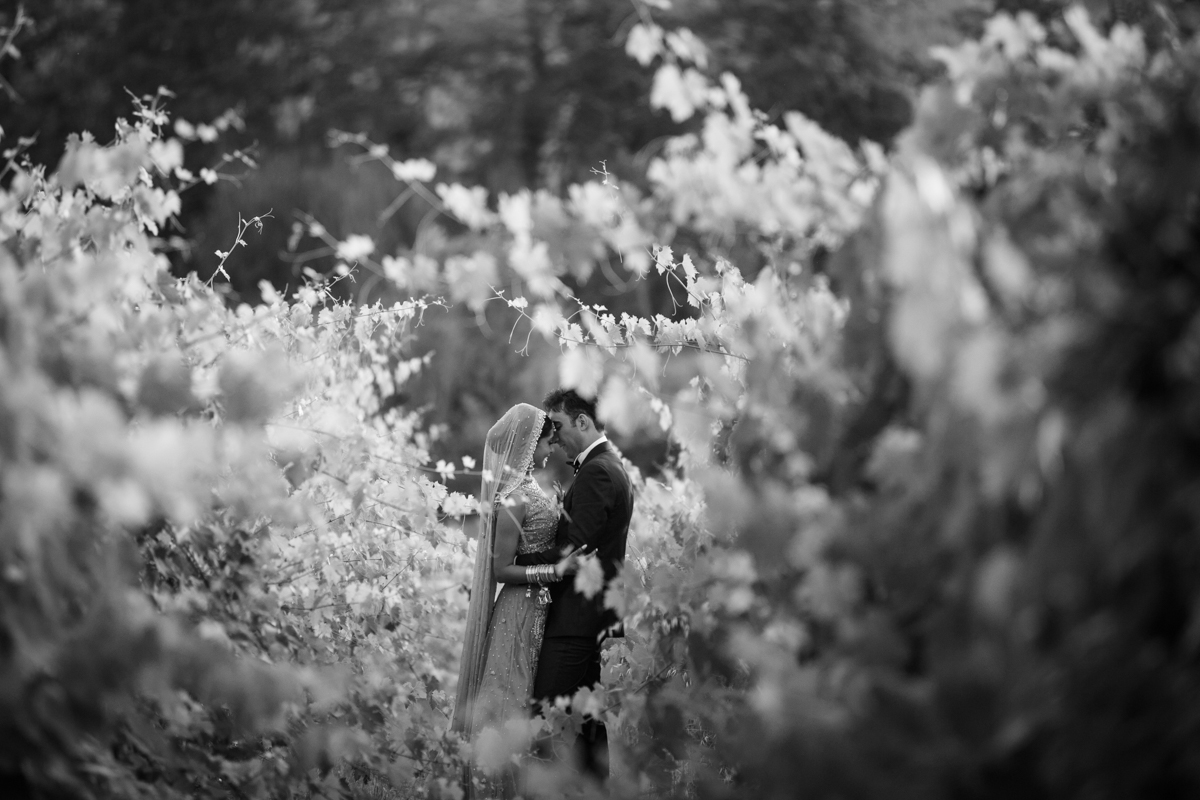 Wedding photographer in Tenuta Corbinaia, Florence, Tuscany - italian-indian wedding
Luca and Ayesha's wedding was an explosion of colors and emotions.
An Italian-Indian wedding at the beautiful Corbinaia Estate near Florence.
Ayesha was dressed in a wonderful traditional dress like her parents.
Luca wore a very elegant black tuxedo.
The ceremony took place on the lawn decorated with a beautiful flower arch from "I fiori di Nadia."
After the ceremony we went to take some photos in the middle of the estate's vineyards during a beautiful sunset.
The guys then joined the guests at the pool for a relaxing aperitif of sprits and narguile.
During dinner, amidst a thousand candles and flowers the guests, from all over the world, were able to enjoy many local Tuscan specialties but also Indian and Pakistani dishes, thanks to a special caterer.
Around 10pm a party full of traditional Indian music began culminating with a cake cutting in traditional dress with fireworks and lots of champagne.
I love mixed culture weddings because for a photographer there are a thousand fantastic contingencies and the look is always curious and amazed.
Wedding photographer: Veronica Onofri
Wedding Video: Boutique Films
Wedding venue in Tuscany: Tenuta Corbinaia https://www.tenutacorbinaia.com/
Makeup: Sabrina makeup
Catering: catering and banqueting Roland's
Flowers: i fiori di Nadia https://www.ifioridinadia.com/en/home/